Spanning from the 22nd to the 25th of June, the Melbourne convention and exhibition centre held the 8th World Congress of Cognitive and Behavioural Therapies, which was a great opportunity for our resilience programs across multiple countries to learn from one another on how to help children and families become more resilient.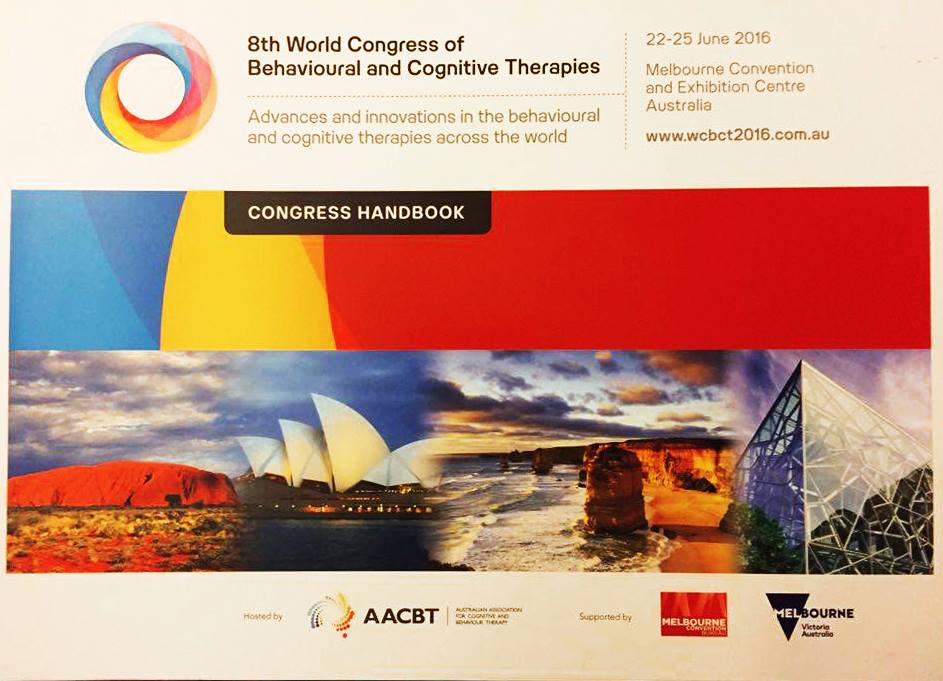 On Thursday the 23rd of June, Paula Barrett was speaker for the FRIENDS Programs half-day workshop, with a great presence of approximately sixty people. Beginning at 2pm and continuing until 5:30, the first section documented the theoretical components behind the FRIENDS Programs and continued to expand upon the practical exercises based on the CBT evidence-based technique.
Representatives from the FRIENDS Programs based in the UK, Sweden, Norway and New Zealand each had reported that the interventions across all age groups show very positive gains, from both children and adolescents. The participant from New Zealand expressed that term programs and holiday programs had equal effectiveness. In fact, families that had participated in these holiday intensive programs mentioned that a positive impact was evident across both settings; school and home.
Dr Paula Barrett mentioned that one of the most interesting parts of the event for her was listening to the positive reports regarding the use of the FRIENDS Programs in various countries. Independent from their cultural background, the resilience skills for participants in community-based school and family interventions produced effective results.
Presently, we are running our holiday intensive programs. We are joined with international and interstate professionals as well as families from interstate and regional Queensland.