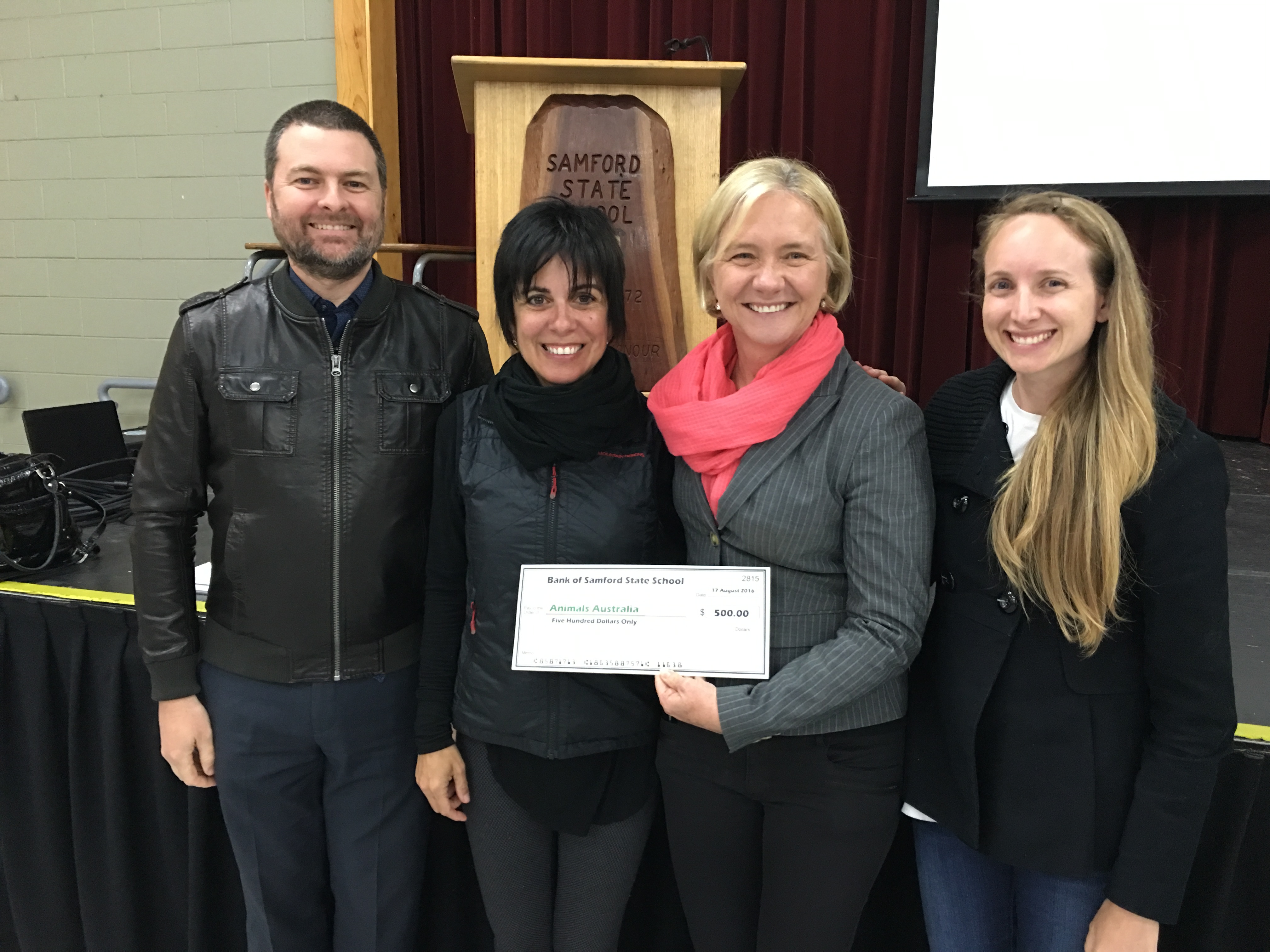 "Dear Paula,
On behalf of Silkstone State School parents, teachers and neighbouring school colleagues we would like to thank you so much for your wonderful presentation on Wednesday 21st October.
We felt that you presented in such a way that we felt inspired, informed and engaged. Your presentation gave us greater understanding of risk factors and protective factors. The research you shared with us highlighted the value of proactive and preventative actions we could take as educators and parents. You also included so many ideas that we could try at a school level, classroom level or in our homes.
Some feedback from attendees included:
Dr Paula Barrett helped me understand how important it is to build the skills for resilience in myself and my students.

The idea of 'immunising' against anxiety and depression is so inspiring and positive. Dr Barrett had a wealth of information that helped me understand that I can help my child.

Dr Barrett inspired me and gave me simple tips that can help me support my child. I had not realised the importance of being active and making sure we all get the sleep we need.

I think Dr Barrett has a video camera into my home! Everything she was saying was a massive 'Aha moment' for me and helped me realise I can try different strategies to help my children. The idea of 'helpful thoughts' and 'unhelpful thoughts' is something I will talk to my children about.

It is not just me and my family! Dr Barrett helped me realise it is okay to talk to others about what is happening and get help. I found the information on protective factors to be so powerful and gave me great tips I can try.

It was so wonderful. I had not realised how much I would get from this talk for my own mental health. I wish I had brought my entire family along.

Can we get Paula back?
After listening to your presentation, we have decided as a school that we will review current procedures and investigate ways to incorporate the Friends programs into the curriculum for all students rather than those identified as needing the support.
Many thanks for your wonderful presentation.
Yours in Education,
Kelly Stanson
Deputy Principal
Silkstone State School"